The International Federation of Journalists (IFJ) Opens an Office in Bahrain
The Bahraini Journalists Association and the International Federation of Journalists (IFJ) signed an agreement at the beginning of last February in order to set up a regional office for the IFJ in Bahrain. Mr. Isa Al Shayji signed the agreement on behalf of the Bahraini Journalists Association, and Mr. Eden White represented the IFJ.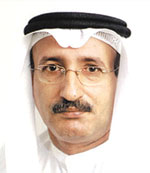 Mr. Isa Al Shayji

According to this agreement, the International Union will take Bahrain as its regional centre and its activities are expected to cover all Arab countries as well as Pakistan, Afghanistan and Iran. The office will be open next April. The Office will work professionally to promote and support the culture of freedom and human solidarity in the media by supporting the initiatives of professional ethics, and work to enhance solidarity among the journalistic organizations to defend professionalism, and to remove obstacles to the freedom of the press, and to encourage dialogue between media organizations and civil society organizations and political parties.

Al Shayji considered the choice of Bahrain as a regional centre for the IFJ as indicative of its appreciation of the country's atmosphere of freedom and democracy, in addition to the development of its media and civil movement. He regarded this step as an asset to the democratic reform project and to the well established Bahraini media. It is also noteworthy, that the IFJ, which is based in Brussels, is the largest organization for journalists in the world, and currently has almost 600 thousand members from more than one hundred countries.