Banning 'Gulf News' for Anti-Iranian Article
In an unprecedented move, the Ministry of Information banned the publication and distribution of Gulf News for a day, Monday 22 June 2009, for breaching the Press Law when it published an extremely aggressive and sarcastic article regarding the Iranian regime and its figures, including the Prime Minister and Supreme Leader . Analysts believed that the closure was politically motivated, especially as there are some allegations which state that Iran had protested against the article.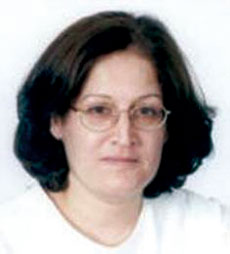 Samirah Rajab
However, according to some human rights activists, the article did, in fact, breach the Press Law by sarcastically disrespecting the citizens' beliefs. The article also mocked the clothing of Iranian clergymen as well as other religions; such as where it described the Iranian President as having a Jewish background. On the other hand, the editor-in-chief of the newspaper, Anwar Abdulrahman, said that he was informed of the ban without being given any reasons. Moreover, some international human rights organisations expressed their condemnation of the ban and regarded it as a violation of the freedom of the press and contrary to the existing laws. In a statement, the Journalists' Society expressed their deepest concern over the decision and regarded it as disturbing the atmosphere of freedom - which all journalists strive to promote. The Society considered the decision as 'a surprise, and breach of the law, especially as the Ministry of Information did not warn the newspaper in accordance to article 84 of the Press Law'. It also called upon the Ministry to 'promote the atmosphere of freedom and democracy which is being witnessed in Bahrain'. In addition to this, the International Federation for Journalists (IFJ) issued a statement on 23 June 2009 welcoming the lift of the ban. However, it considered it as 'a serious violation of press freedom'. Moreover, according to the Deputy General Secretary of IFJ, Paco Audiji, the decision was a vindictive reaction, which is unacceptable.