High Hopes for Ratifying a Modern Press Law
The Service Committee in the House of Representatives responsible for studying a bill on Press Law has recommended that all articles concerning the imprisonment of journalists and others articles which refer them to the criminal courts should be abolished.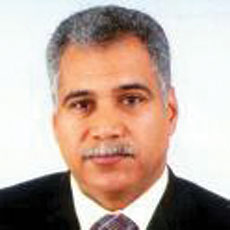 Rida Al Musawi
The media welcomed this step and Rida Al Musawi from Al Waqt newspaper regarded it as 'an important one to expand the margin of freedom and particularly freedom of expression and will place Bahrain on the same track as those countries which respect and promote freedom of expression as an important part of comprehensive human development'. He added that 'the information we have from the Committee so far reveals substantial changes in the bill, hoping that it will be passed and that public freedoms will be promoted in line with the aspirations of voters and democratic activity'. He continued by saying: 'it is not in the benefit of MPs to restrict freedoms or for journalists to be dragged to the Public Prosecutor's Office whenever an attempt is made to reveal corruptions. MPs should push towards transparency and freedom of writing in order to develop the State's general performance'. On his part Adil Al Morzooq from Al Bilad newspaper regarded the Service Committee's decisions as a 'good initiative but we are concerned that it may be overturned during the vote and the final decision comes after the vote'. He added that 'the level of freedom of press has declined greatly in 2009 compared to previous years, which is something that cannot be ignored'. Journalist Mohammed Al Ahmad from Al Ayam newspaper he hoped that 'no connection will be made between the current press law and the Penal Code or any other law, and that we will not be surprised if we discover during the discussion of the bill that there are articles which are contrary to our beliefs as journalists striving for more freedoms and transparency'.