Bahrain Monitor: False information Harms Human Rights Activists
The Bahrain Human Rights Monitor (BHRM) issued a statement on 20 May 2009 regarding the case of Jaffar Kazem Ibrahim, saying it was crucial "not to politicize the issues, and to secure the minimum level of trust between the human rights activists, on the one hand, and the government agencies, on the other". In its statement, the BHRM said it was necessary not to rush to conclusions and to verify information in order to protect the credibility of international human rights organizations and activists who were exposed to great harm due to false accusations and the transformation of criminal cases into political issues.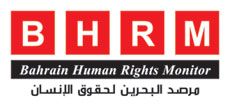 The statement adds "we call upon the Bahraini human rights organizations not to be hasty in their accusations, and call upon the international human rights organizations to be vigilant and to document the information before releasing statements. The horrendous errors do not harm the credibility of such organizations alone, but also harm the credibility of human rights activists within Bahrain. Public statements, if proved wrong, may also aggravate the tensed security situations and distract human rights defenders from their main objective."

The BHRM also called on political associations and religious bodies in Bahrain "to perform their role in leading the public towards clarity and maturity, and not be driven by emotions" and concluded by saying: "local and international human rights organizations and persons who publicized the accusations are required to draw lessons from this experience. Furthermore, it may be wise, and in line with responsibility bearing, to issue an apology to the public in order to prove that all concerned persons have learnt lessons from this unfortunate incident".