Activities and Meetings of the BHRM
The Bahrain Human Rights Monitor (BHRM) has carried out a number of activities during July aiming at introducing its objectives, actions, and current and future plans. The activities varied from face-to-face meetings to sending letters to some Arab and international human rights organizations, media and research bodies. In this regard, the President of the Monitor Hasan Moosa Shafaei has conducted various meetings with the following: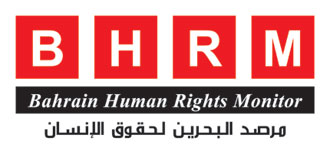 Abdel Bari Atwan, Editor-in-Chief of Al-Quds Al- Arabi, at his office in London. In this meeting, the scope and objectives of the Monitor were discussed, as well as the human rights situation in Bahrain and the activities of the human rights societies and semi- official institutions working in this field.
Jane Kinninmont, a researcher in Bahrain's issues from the Economist. During this meeting, the latest developments in the country were discussed and especially those concerning the future of the human rights situation.
Hasan Muawad, a distinguished journalist working in the Arabic section of the BBC and Turki Aldakhil, a well known Saudi journalist and presenter of a popular programme called Eda-at on Al- Arabiyah TV Channel. During these meetings, Al- Shafaei updated the two journalists about the Monitor's activities and publications. The scope of the political, social, economic and human rights situation was also discussed.
Mohammed Al-Mazal, an MP and Sameera Rajab, a Shura council member, and well known journalist in Akbar Al- Khaleej newspaper. In this meeting the developments in Bahrain's political and human rights situations were discussed.
On the other hand, the President of the Monitor participated in a conference in Oxford city on: the Requirements of Building Historic Block on the Bases of Democracy in the Arab countries. The conference was organised by the 'Project for Democracy Studies in the Arab Countries' and chairedby Ali Al-Kuwari and Raghid El-Solh. During the conference, the President met with a number of researchers and human rights activists from various Arab countries.