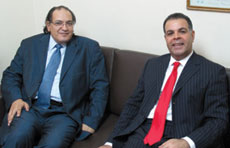 With the president of the Egyptian Organizations for Human Rights,
Hafez Abu Saeda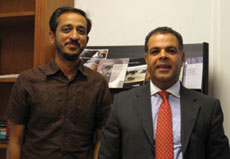 With the Executive Director of the International Council on Human Rights Policy, Vijay K. Nagaraj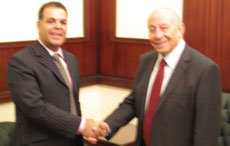 With the Vice President of the National Council for Human Rights,
Mohamed M. Fayek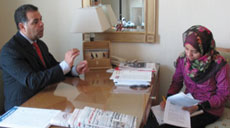 During an interview with the Egyptian newspaper Al Dastour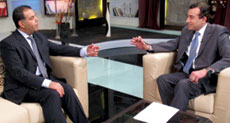 During a discussion on Egypt 25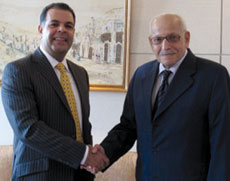 With Professor of Law,
Dr. A. Kamal Aboulmagd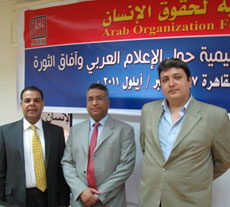 With the Secretary General and
Executive General of the Arab Organisation for Human Rights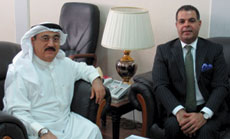 With the Advisor to H M the King for Diplomatic Affairs,
Dr. Muhammad Abdul Ghaffar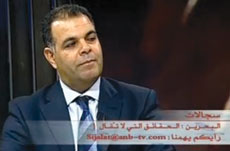 Interview with ANB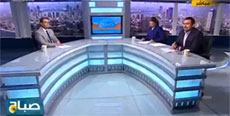 Interview with ON TV
Meetings and Activities
The President of BHRM Hasan Moosa Shafaei visited Geneva, Cairo, Amman and Bahrain to carry out human rights activities. He met a number of human rights activists, many Arab and international human rights organizations, research centres and political and legal figures.
He also conducted a number of interviews with Al-Ahram, Al Dastour, the Egyptian Akhbar, Arabia Net, CNN and Asharq Alawsat. He was also interviewed by Egypt 25, ON TV, ANB, Russia Today and Bahrain TV.
He also met the Editor in Chief of Democracy Review, Dr. Hala Mustafa, Baha Al- Deen Hassan from Cairo Centre for Human Rights Studies, the resident Coordinator for the UN Development Programme in Bahrain, Peter Grohmann, Baquer Al – Najjar, from the University of Bahrain, Chairman of Shura Council, Ali Bin Salah Al Saleh, Chief of the Middle East and North Africa Section in the OHCHR, Frej Fenniche, Chairman of the National Human Rights Committee in Qatar, Dr. Ali Al- Marri, the President of Centre for Defending Freedom of Journalists, Nidal Mansoor, Editor of BBC Arabic Radio, Adel Soliman, the President of International Press Institute, Anthony Mills, JuDr Barbora from Article 19, Dr. Isam Abdeen from the Palestinian organization Al-Hag.
News: the President of the BHRM welcomed the visit of the UN High Commissioner for Human Rights to Bahrain. He also praised the Memorandum of Understanding between Bahrain and the Red Cross regarding the training of the staff members of the Ministry of Interior and visiting prisons. He also stated that we should build on Bassiouni's report and implement its recommendations. (Asharq Alawsat).